This plugin allows you to download and install thousands of WordPress themes and plugins. Updates are automatically pushed to you. You have access to our entire catalog directly from your back office, can download and update the plugins of your choice. Download it for FREE.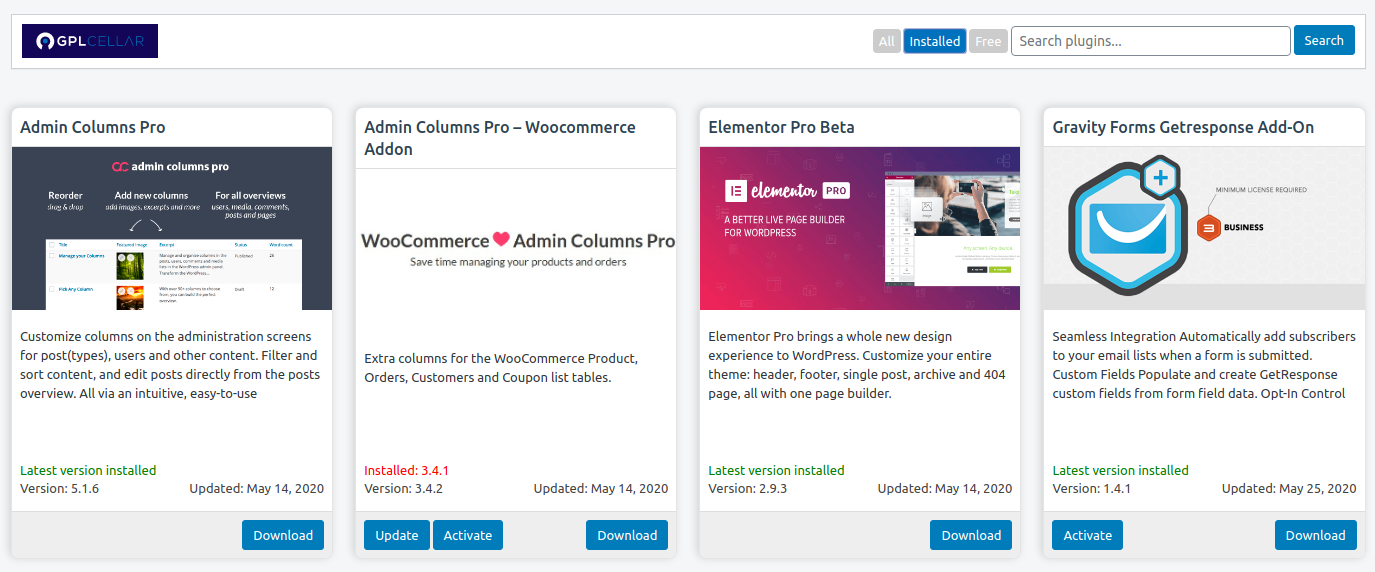 Download the plugin in .zip format
Install it on your sites like any other WordPress plugin (Plugin -> Add -> Upload)
After activating the plugin, go to GPL Cellar -> Settings and enter your email address and License key.
Install or Download plugins and themes.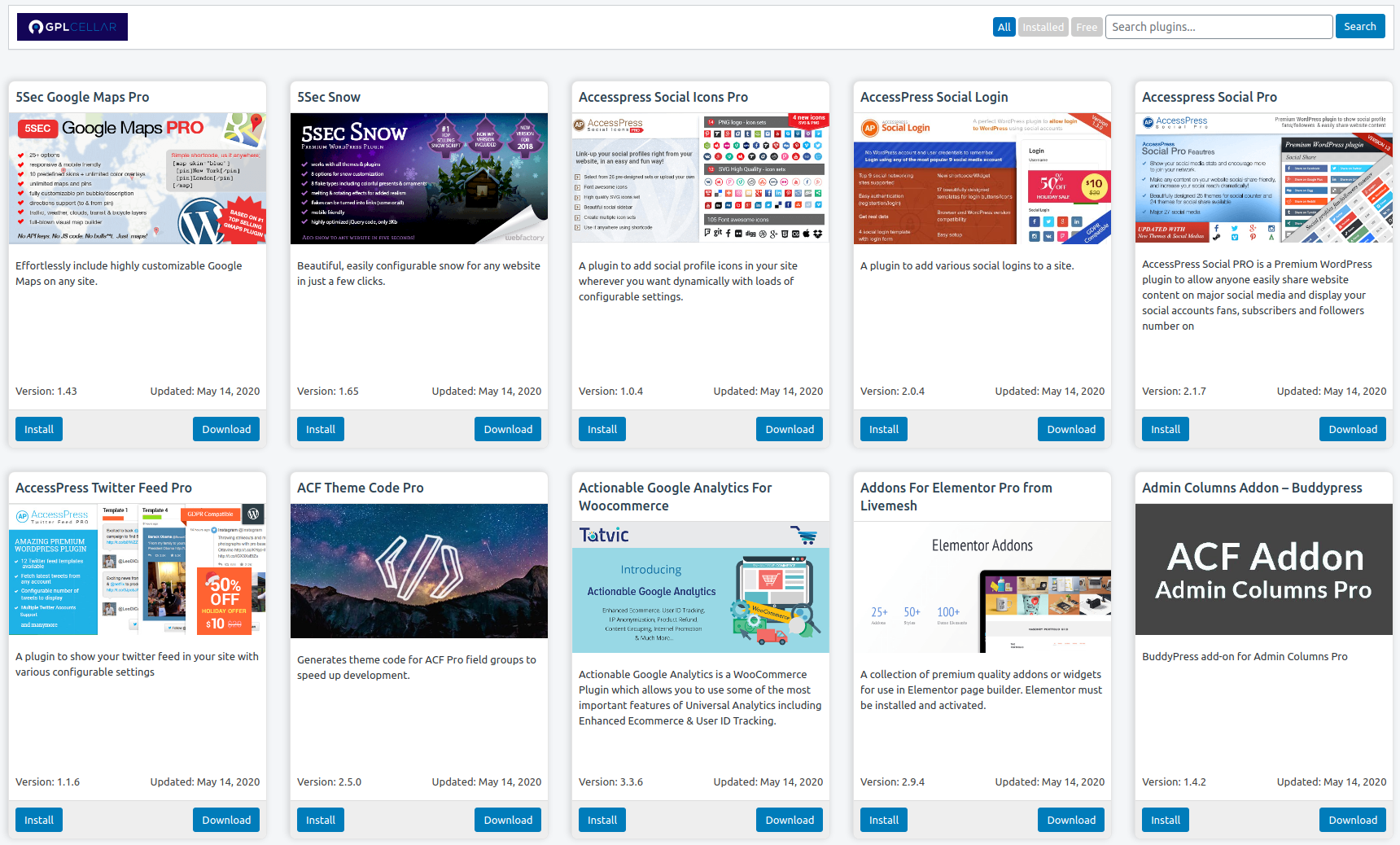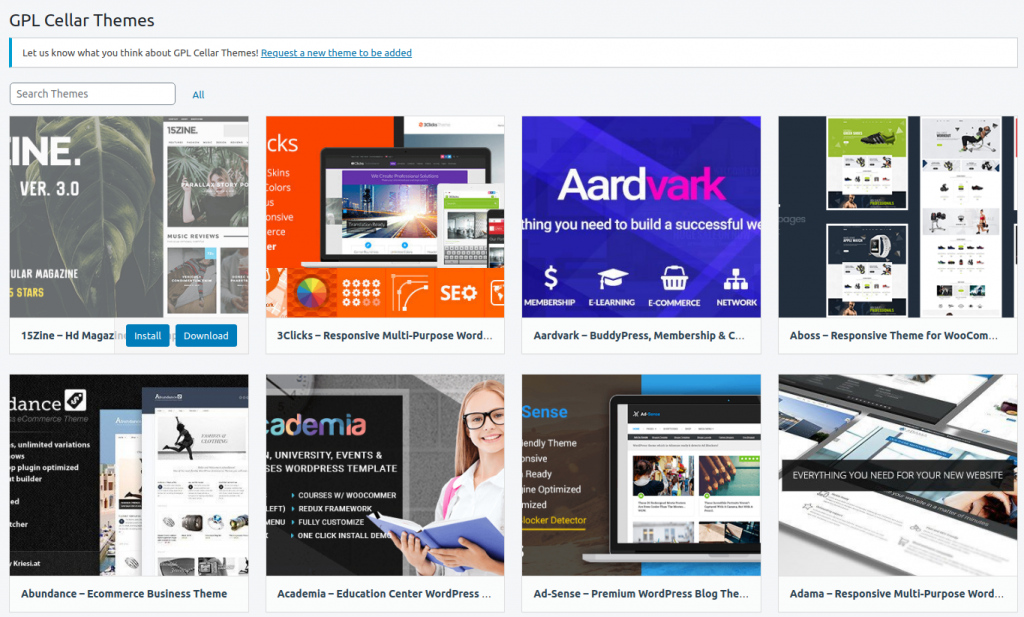 The premium plugins and themes do not require additional keys or licenses for them to work. With an active GPL Cellar subscription, you will be able to use our plugin to receive automatic updates.
When we receive updates to themes and plugins, we update our product catalog GPL Cellar plugin reads from and you are notified in the WordPress dashboard of pending updates. The GPL Cellar plugin checks twice a day for product updates.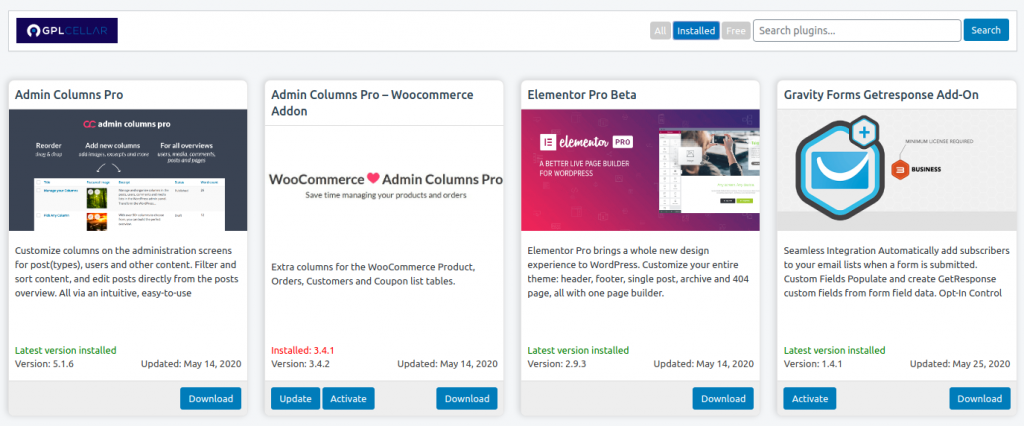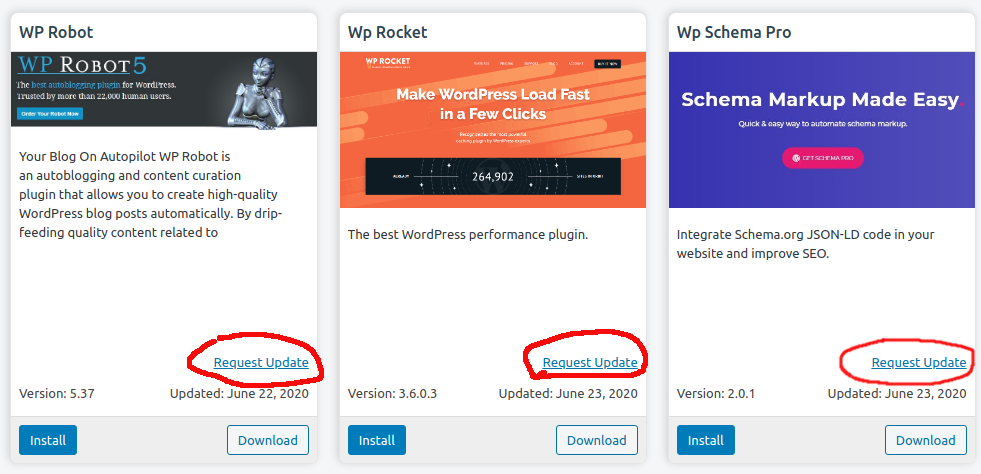 Request product updates right within GPL Cellar. No more sending emails, filling out contact forms, or hunting us down to get an item updated.
Click the Request Update link and we will be notified.
You can download and install this plugin for free and view our entire collection of available products without purchasing.
Includes free themes and plugins.